Welcome to Stinnett Chrysler Dodge Jeep Ram
Confirm Availability on Select Models by Calling Us Today:    423-415-0901
Browse new models
No models were found for this category.
Why choose us
Exceptional Customer Service
At our dealership, our focus is not on quantity but quality. Our customer service is based on building strong one-on-one relationships with you, our valued  customers. Our new inventory is full of exciting choices of cars, trucks, SUVs, and vans to match your unique needs for driving and preferences for style. Our used inventory regularly includes a diverse collection of pre-owned vehicles ranging from modern classics to certified pre-owned models of some of today's most popular cars, trucks, and SUVs. And when it comes time to perform routine maintenance on your vehicle, the certified technicians in our service center have you covered. The same is true of our finance center when you're buying a new or pre-owned vehicle, where our personnel will work closely with you to find the right financing option for your situation. Our philosophy at Stinnett Chrysler Dodge Jeep RAM is not based on rushing from one customer to the next, but rather to take the time to work with our customers personally, helping them through every stage of the car shopping process and beyond.
Because we care about quality over quantity at Stinnett Chrysler Dodge Jeep RAM, our new inventory doesn't contain an endless list of generic cars, but instead we carry in stock only those high quality vehicles that we're certain you're going to love. Check out the Jeep Renegade, Jeep Wrangler, RAM 1500, RAM 2500, and Dodge Challenger.
Our used vehicle inventory is always being refreshed. Existing cars are purchased and then driven away by their new owners, while new arrivals come in all of the time as a result of vehicle trade-ins. Although we can't say exactly what used cars are in stock, we can promise that our used inventory will always contain pre-owned vehicles that are high quality. Our used car inventory regularly contains pre-owned models from Cadillac, Dodge, Ford, GMC, Honda, Hyundai, Mazda, Nissan, Subaru, Toyota, and more. And to better serve our customers who are car shopping according to a strict budget, we also have a selection of used cars under $16,000. At Stinnett Chrysler Dodge Jeep RAM, our goal is to provide every driver who comes to our dealership with options that suit their driving needs, their aesthetic tastes, and their budgets. Those are the benefits of personalized customer service, which is at the heart of our business philosophy.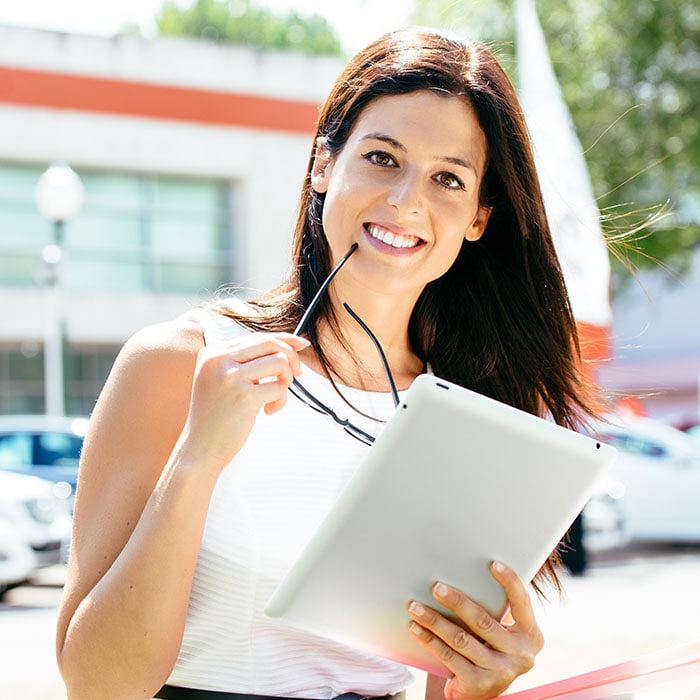 Automotive Financing
When it comes to the final stage of the car shopping process, our finance center is ready to help you identify the right car loan, finance package, or lease agreement for your situation. Our finance personnel will work one-on-one with you no matter your credit score or your financial history to help you drive off in your new vehicle and stay within your budget. We want you to spend less time in our dealership filling out paperwork and more time behind the wheel of your new vehicle having fun, and for this reason we make our financing application available to you online. Whether it's browsing our new or used inventory, getting maintenance or repairs done, or finding the finance options that are best for you, when you come to Stinnett Chrysler Dodge Jeep RAM, we will be with you on a personal level every step of the way.
Service Center & Parts/Accessories
The service center at Stinnett Chrysler Dodge Jeep RAM is affiliated with Mopar®, a national name in automotive parts and repairs for Chrysler, Jeep, Dodge, RAM, FIAT, or SRT vehicles. When you come to our service center, whether it's for routine maintenance like and oil and filter change or tire rotation or for more serious mechanical repairs on your car, you can trust that our expert automotive technicians possess both the tools and the knowledge to get your vehicle back on the road quickly and keep it running strong for the long term. Similarly, our parts department can order genuine OEM vehicle parts and accessories and install them for you, making repairing or customizing your car, truck, or SUV a breeze. Feel free to schedule a service appointment with us online.